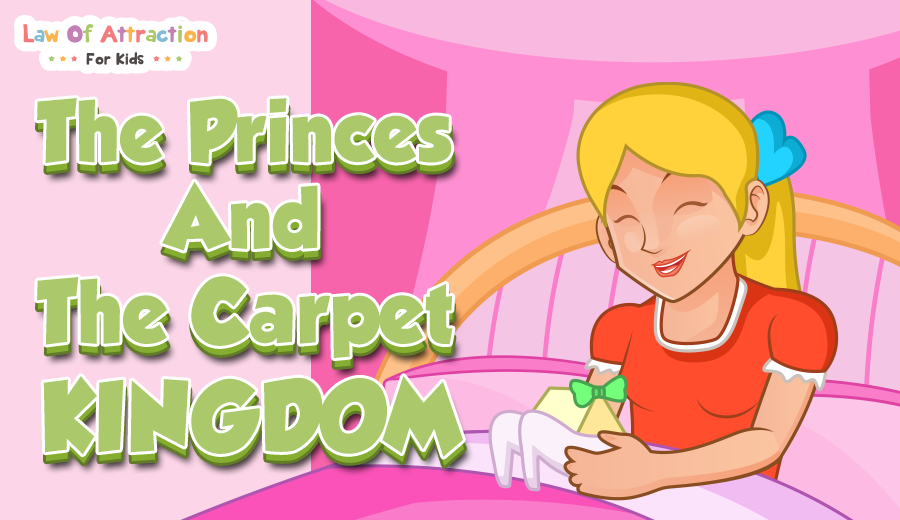 The Princess and Her Carpeted Kingdom
Once upon a time, there was a princess who wanted the whole kingdom to be carpeted in the same soft and fluffy material that covered her royal bedroom floor. (This was a princess who liked to be comfortable and she was used to getting her way in all things—no matter how small or ridiculous!) The court spread the news far and wide to give the smartest citizens a chance to come forward and present their ideas for making this dream come true. They all came—the most educated engineers, the cleverest inventors, the most creative interior decorators, the craftiest criminals—and all their ideas were considered. But without fail, every single one of them was rejected. Some were too expensive, others too impractical or still others downright crazy.
Finally at the end of the long and tedious interview process, the princess flopped back onto her throne thoroughly disappointed. Her mom happened to be passing by just then and, like moms tend to do, asked what was wrong. The princess sighed a big sigh and told her the entire story from the moment she got the brilliant idea to that very instant when she was beginning to feel like it simply wouldn't be possible to go around visiting her subjects in the comfort she was accustomed to. Her mom listened patiently—as moms tend to do—and once the whole story was out, she patted her daughter's hand and said everything would work out just fine. This is one of the very nicest things moms say, isn't it? Now there is something you should know about this princess' mom. She was a very wise woman who had a generally positive, can-do attitude about the world. There was no problem she saw to which she didn't think there was a solution and so most of the time, a solution is exactly what she found!
Two days the later when the princess woke up from a good night's sleep, what did she find at the bottom of her very large (and comfortable) royal bed but a pair of pink shoes accompanied by a card from her mom. The princess looked at the footwear and wondered what her mom was thinking. The shoes were pretty but the princess had hundreds of pairs like them already. Surely her mom didn't think she needed another one! But she tried them on anyways. This is when she realised what a gift they really were. On the inside, over the entire sole, was a material soft and fluffy like the carpet that covered the floor of her bedroom. Now anywhere she went, the ground would be as comfortable as she had wished for.
This story adapted from a folk tale illustrates one of the beautiful points about the law of attraction. How often have you gone through the day complaining about this person or that person and how they are affecting your ability to live life the way you want? Maybe you are annoyed with your brother and how selfish he is or with your best friend's perpetual lateness. Whatever it is, just remember that you attract into your life the content of your thoughts and the quality of your feelings. Start seeing the world the way you want it to look and you needn't force anyone to change ever again (how often does that work anyways?). This is when the world shows you its best side.