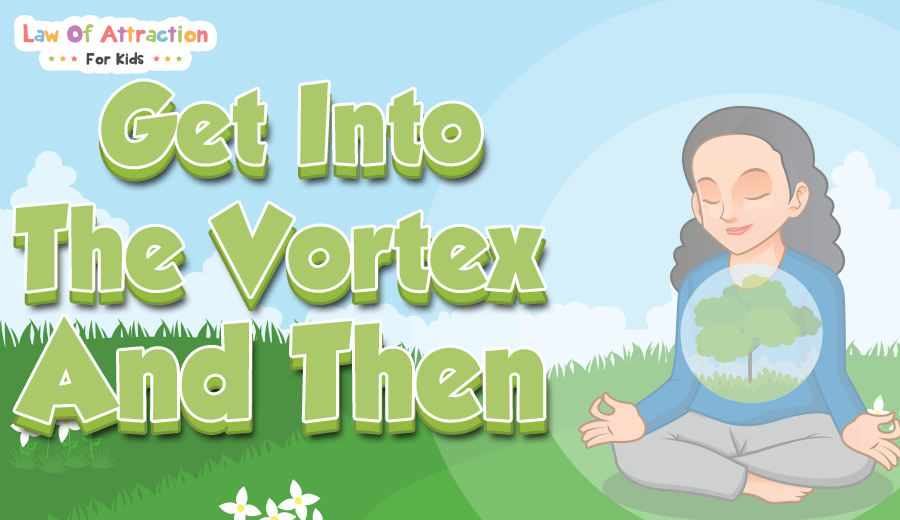 Get into the Vortex and Then…
You probably want to know what the vortex is before deciding whether to go into it, don't you? That's reasonable enough. And I will tell you what it is, but trust me it's in your best interest to get into it and stay in it. Vortex kind of sounds like it could be the name of a different planet and in some ways it kind of is. It's Abraham's name for total well-being. It might help to imagine it as the collection of all the very best feelings you have ever had and all your hopes and dreams. When you're having the best day ever—the world is smiling at you and nothing could ever go wrong—you're in the vortex. And when you feel that way, it kind of is like being on a different planet. It seems like people throw all kinds of good things your way, that you're in exactly right place at the right time and that everything just flows effortlessly. This world feels very different from the one you live in on a bad day.
Hopefully now that you know how beautiful Vortex Planet is, you don't need too much convincing when it comes to visiting it and even moving there permanently. In the end why do you want what you want? If you really follow the trail of reasons, it's always always because you think you will feel better by having it. That Xbox? Maybe you want it because there's so many cool games you could play on it (and so it's fun you're looking for) or because all your friends have one (and so it's acceptance or peace you want). In the end, it's because you think it will feel better to have the Xbox. So why not get straight to the point and just make feeling good the most important thing?
If feeling good is not a sufficient reason to get onto the first spaceship direction Vortex Planet, let me tell you a little secret that might change your mind. It's not just that when you're in a good mood you feel extra "lucky", you actually are extra lucky. Remember this little principle called the law of attraction? The people, things and experiences that come into your life match the way you feel and what you think about. So being in the vortex, because it's best way you could ever feel, is the most powerful (and enjoyable!) way to turn your dreams into reality.
This is why Abraham says "Get into the vortex and then…" It means you should get into the vortex first before doing anything else. Get in the vortex before starting your day, before talking to your friends, before repeating your affirmations, before making a big decision, before making a small decision… Literally anything you could think of doing will be more successful (and enjoyable! That's worth repeating!) when you're in the vortex. Sometimes it will be as easy as taking five minutes out of the day to feel appreciation and sometimes it will mean taking an hour or two to take a nap and press the reset button on your day, but in either case, it will be the best use of your time. Because getting into the vortex means getting the law of attraction to do all the work for you.