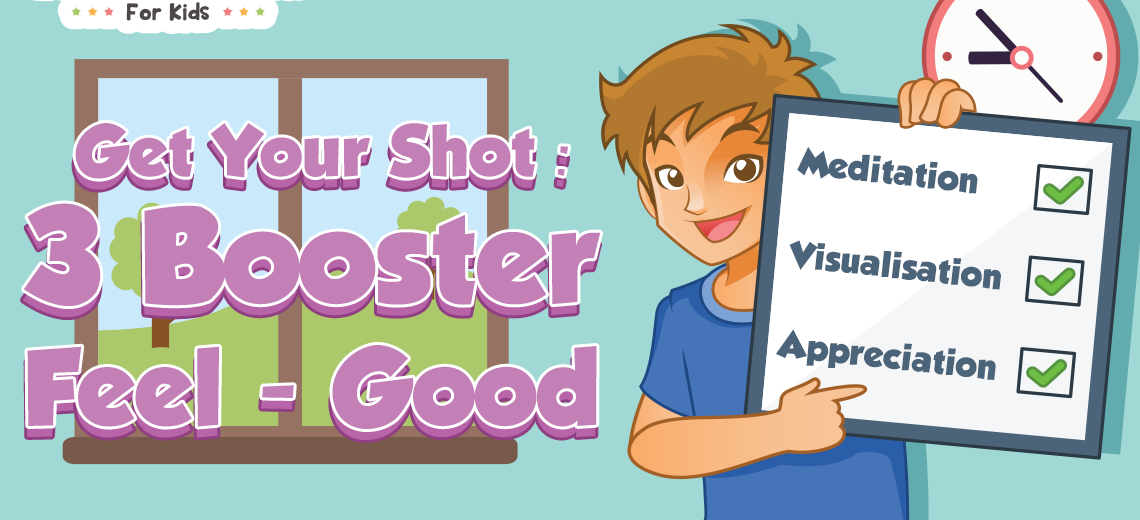 Get Your Shots: 3 Feel-Good Boosters
You don't catch a cold from being cold, but funnily enough, common cold season does in fact coincide with wintertime, as does flu season. Now this is not an article about health, well not specifically the health of your respiratory system, but there is an important lesson to be taken from disease prevention methods. Ever got a flu shot? Not much fun, but they get the job done. When did you get your shot? Was it when you were bedridden with a runny nose and a bad cough? Nope. It was before you even got close to those flu germs. And that is the idea behind vaccination—to get your body ready to fight germs ahead of time. Similarly, you can deal with negative thoughts before they take over your mind.
Here are three shots of goodness to keep your mind on the side of positive thoughts:
1. Meditation: Powerful, effective, fast-acting with no side- effects or contraindications, this little baby is one of your best allies when it comes to feeling good. Even a small dose makes a world of difference. Just a couple of minutes can turn your moo around. In effect, what quieting your thoughts does is that it clears the slate of your mind. Without you realizing it, a negative pattern of thought could have been forming. Meditation breaks the chain and prevents the momentum of those thoughts from getting stronger.
2. Visualization: It is time to pull out your favorite memory, the one that makes you smile even when you are irritated or stressed. Take it out and polish it. Go over the small details of the experience as though you are reliving it all over again. The more often you do this, the more real your imagination will make the images feel. Or live out your favorite memory that hasn't happened yet. What is your pet dream these days? I don't mean the stories you tell yourself about how good life will be when you finally get a dog or a cat. Although, that could work too. Whatever it is, let it be something that excites you, lights you up leaving no room for a shadow of a doubt.
3. Appreciation: Tip the balance—the more time you spend appreciating the good in your life, the less mental space you will have for complaining. All it takes is stopping for a moment and  finding three things to be grateful for. Up the feel-good factor by writing them down or describing them in a little extra detail. Hanging out with other people? It's a perfect opportunity to have an inspiring conversation. Take turns sharing your gratitudes and get everyone in the group primed for joy.
Feel-good boosters are like vaccines in another respect. It is not enough to get them just once. You have to get them over and over again, at regular intervals, so that you are protected at all times. Stay tuned. We will be talking about how to make sure you are always protected against bad-feeling thoughts.