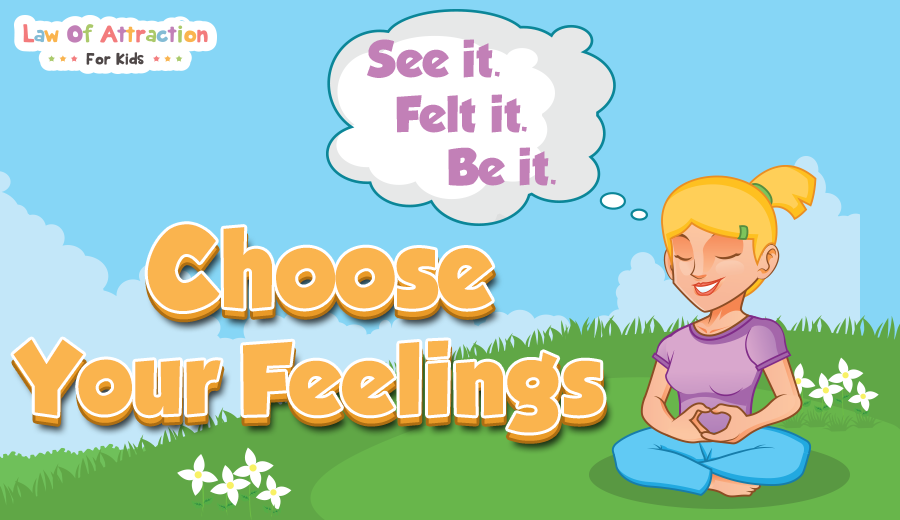 Wouldn't it be nice if you could choose your base feeling—the general state of being with which you go about your day—just by snapping your fingers? One snap of the fingers and you turn on excitement. Another snap, you are completely serene. A third and you are in a state of appreciation. Well… This is possible. Bentinho Massaro says that feeling a certain way is as simple as deciding to experience that state of being. He has a very easy way of summarizing this process: See it. Feel it. Be it.
To start (actually this is more like step zero) you choose a state of being. It's like going to a restaurant and picking a dish from the menu, except in this case the menu is your imagination. You get to pick any feeling you could possibly imagine. Now that you have made your decision, you get to flex your manifestation muscle.
Begin by seeing your desired state of being. Let's say you chose feeling excitement as your main course. Close your eyes and think of it. At first you might want to keep the thought at a very basic level and try to hold the general feeling in your mind. What does excitement mean to you? As you do this, you will effortlessly start to get more specific pictures. Maybe you see a little girl jumping up and down on a trampoline, a big blue sky behind her and a grin on her face. Maybe this little girl is you! Or a memory drifts into your mind of a day at the beach when you were fully excited. All these pieces come together to support your focus but not just that…
Simply from thinking about excitement, you will start to experience it. In fact it happens together—the more details you come up with to "describe" excitement, the more intensely you sense the actual feeling which then generates more ideas. It's a cycle of positivist. This second stage where you feel the experience you want happens automatically when your mind focuses on the feeling long enough.
The third stage is being it—embodying your desired state. This is when you bring your thoughts and feelings into the physical world by acting in harmony with the frequency you have been aiming for. How does an excited person eat breakfast? How does she get ready for school or talk to people or sit in class? As you go about your day, you get clues for how to approach different activities and people in a way that will match your new thoughts and feelings. This stage is about acting on inspiration. Like how the first step of seeing it flows into the second one of feeling it, the progression to the third step can follow naturally from the previous one. Acting in line with the internal state you have been growing makes it stronger. At this point all three aspects work together. Your actions intensify your goal feeling which makes the picture of what you want sharper in your mind and vice versa.
Once you are being it on a consistent basis day after day, something interesting happens. Your external reality begins to shape itself around this new you, holding it into place. You get actual, physical manifestations that support your feelings—maybe someone gives you a trampoline or your parents take you on a beach holiday. This is when the rest of the world confirms that you are what you had been focusing on being all along.